Leesburg Chapter - Gladys E. Sharp 130306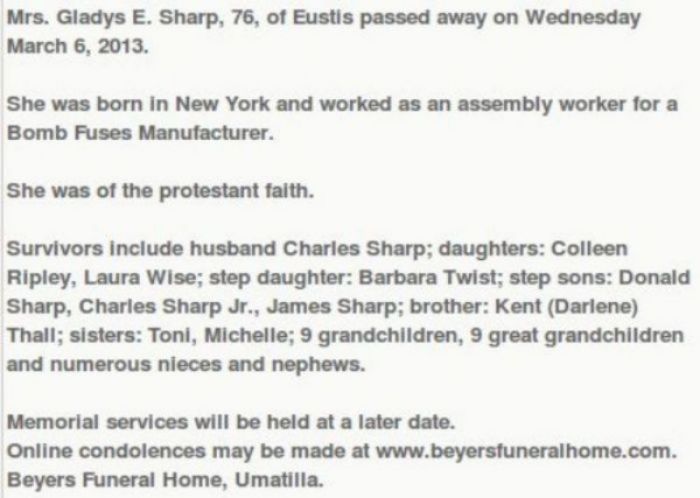 Gladys Sharp was honored on April 7th at Beyers Funeral Home,
279 Central Avenue, Umitilla Fl @ 2:00 p.m.
.
Chuck was not only the head of the club he led all of the rides for years.
Gladys acted as the secretary and also helped in where we rode.
.